Becker

Lab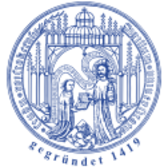 University of Rostock
Join us! 👩‍🎓🧑‍🏫👩‍⚕️🙋‍♂️ We are looking for several PhD students or Postdocs and student assistants. You will work on projects encompassing for example extracting and integrating domain knowledge from and into machine learning methods in the context of high-impact applications like (bio-)medicine and environmental change.
The Becker Lab is a you machine learning lab with a strong international network including for example Stanford University, UC San Diego, or UNC Chapel Hill. We aim to impact high-stake real-world problem settings at the intersection of medicine, environmental change, and human behavior through artificial intelligence and machine learning. For this, we develop novel approaches and methodology in close collaboration with practitioners and domain experts that enable unprecedented insights into complex systems. This allows us to directly impact real-world scenarios like local patient populations or ecosystems maximizing translational and synergetic effects of our work. In this context, the main focus of our group is threefold:
understanding complex systems by extracting novel insights into their underlying processes,
modeling complex systems by integrating existing domain knowledge into machine learning methods,
and developing methods for knowledge management, representation, and interaction.
Our approaches range from multi-modal learning, network analysis, and exceptional model mining to Bayesian modeling, deep learning, representation learning, explainable AI, and human computer interaction.
news
| | |
| --- | --- |
| Sep 27, 2023 | 🧑‍🤝‍🧑: Come join us! We are looking for a Postdoc or PhD students work on amazing projects 🥳 and developing their own ideas 🧠. The current application deadline is October 31th, 2023 🕥. Note that due to state regulation this particular position requires you to be proficient at speaking German 🇩🇪. |
| Sep 15, 2023 | 🙌 Bjarne Hiller joined our lab as a PhD student to work as part of our research group Themis. Welcome Bjarne, off to some fun research! 🥳 |
| Aug 11, 2023 | 🧑‍🤝‍🧑: Come join us! We are looking for PhD students work on amazing projects 🥳. The current application deadline is August 31st, 2023 🕥. |
| Aug 10, 2023 | 💻 Checkout our newest version of pysubgroup, a Python package that enables subgroup discovery and exceptional model mining in Python. |
| Jul 6, 2023 | 🗣️ Invited talk at the EU funded 🇪🇺 Digital Innovation Center on ChatGPT, LLMs and a Breeze of AI in the context of the Snack IT seminar series. |
| May 24, 2023 | 📚 Read our new paper on Multiomic signals associated with maternal epidemiological factors contributing to preterm birth in low- and middle-income countries in Science Advances leady by Camilo Espinosa and Nima Aghaeepour. |
| May 18, 2023 | 🧑‍🤝‍🧑: Come join us! We are looking for PhD students work on amazing projects. |
| Apr 13, 2023 | 📚 Need to build large correlation networks but it's taking too much time/memory? Read our new paper on Large-scale correlation network construction for unraveling the coordination of complex biological systems in Nature Computational Science together with Camilo Espinosa, Huda Nassar, and Nima Aghaeepour. |
| Feb 5, 2023 | 🧑‍🤝‍🧑: Come join us! We are looking for up tp four PhD students and/or Postdocs and at least two student assistants to work on amazing projects. |
| Feb 1, 2023 | 🗣️ Invited talk at the Comprehensive Cancer Center, Mecklenburg-Vorpommern on Machine Learning for Understanding and Modeling Complex Biomedical Systems. |
| Jan 26, 2023 | 🗣️ Invited talk at the University of Passau on Leveraging Background Knowledge for Understanding and Modeling Complex Systems in the context of the Brown Bag Seminar on Recent Developments in Data Science. |
| Dec 14, 2022 | 📚 Published our book chapter on machine learning techniques for surgeons together with Jeff Choi and Nima Aghaeepour. |
| Dec 13, 2022 | 📚 Ever wondered about the connection between stress, pregnancy, and the immune system? In our new paper we work on Revealing the impact of lifestyle stressors on the risk of adverse pregnancy outcomes with multitask machine learning in Frontiers in Pediatrics together with Jennifer Dai, Alan L. Chang, and Nima Aghaeepour. |
| Dec 12, 2022 | 📚 We just published our paper In‐Silico Generation of High‐Dimensional Immune Response Data in Patients using a Deep Neural Network in Cytometry Part A together with Ramin Fallahzadeh and Nima Aghaeepour. |
| Dec 9, 2022 | 📚 We just published Early prediction and longitudinal modeling of preeclampsia from multiomics in Patterns together with Ivana Maric and Nima Aghaeepour. |
| Nov 18, 2022 | 🗣️ Talk at the Workshop for HealthTechMedicine - Medizin trifft Technik on Maschinelles Lernen zum Verstehen und Modellieren komplexer biomedizinischer Systeme and the THEMIS project. |
| Sep 22, 2022 | 🗣️ Talk at the AI for Life Workshop in Greifswald on Leveraging background knowledge for understanding and modeling complex systems and the THEMIS project. |
| Sep 12, 2022 | 🗣️ Session at the Summer School Artificial Intelligence in Medicine on Leveraging background knowledge for understanding and modeling complex systems. |
| Aug 29, 2022 | 🧑‍🤝‍🧑 Come join us! We are looking for up tp four PhD students or Postdocs and at least two student assistants to work on amazing projects. |
| Aug 29, 2022 | 🏁 Martin Becker starts as Jun.-Professor at the University of Rostock, Germany, heading the Chair of Intelligent Data Analytics. |